Trinity The Tuck is ambitious and she's not afraid to admit it.
The winner of RuPaul's Drag Race All Stars 4 started drag as a dare 16 years ago. Now she's one of the most recognizable Drag Race personalities. She's hard-working, talented and unstoppable.
Prior to her upcoming performance in Toronto, we talked to Trinity about her partner, her journey to Drag Race stardom and the song she would lip sync to if it were her last.
1. It's not really a name change 💁
If you watched Season 9 of RuPaul's Drag Race, Trinity appeared as Trinity Taylor and became famous for her tuck. In All Stars 4, she surprised fans when she introduced herself as Trinity The Tuck.
"The Tuck is my nickname. I'm still Trinity Taylor but I just go by Trinity The Tuck . . . It's a little bit more catchy and not a traditional boring drag name. When you hear 'The Tuck,' people automatically know what you're talking about."
2. She's very proud of her journey
"I come from a really small town [in Alabama] and very humble beginnings . . . So I literally had to build myself. Everything I've accomplished in my life I've gotten on my own."
3. She's very happy and in love
Trinity and her partner, Leo Llanos, an artist and designer, have been together for almost two years. "Leo is far more talented than I am . . . this man is so talented it blows my mind. I'm constantly impressed by him, he's amazing."
View this post on Instagram
4. She loves Canada 🇨🇦
Trinity The Tuck is not a stranger to the north. She's been to Canada more than five times.
"I love Canada. Every time I'm there, the fans are so appreciative of drag! Not just of Drag Race girls, but also to the local queens that I've worked with."
5. Speaking of Canada . . . She's rooting for Toronto's Brooke Lynn Hytes to win Drag Race
"I've known [Brooke Lynn Hytes for] many, many years, way before Drag Race because she's a pageant queen. She is one of the most talented Drag Race girls who has ever been on the show. Her dancing ability is unrivalled, her fashion is amazing, she's stunning. I think she is the clear winner right now for Season 11."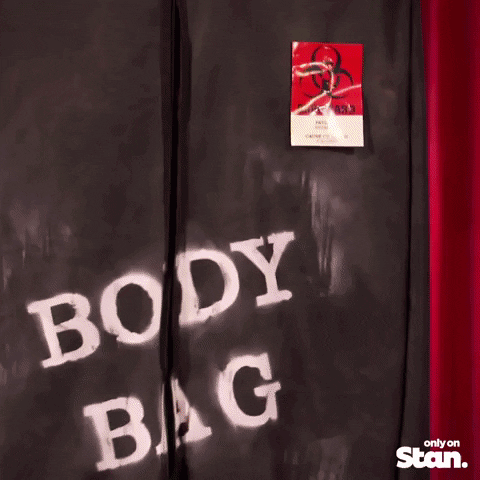 6. So, is competing on RPDR worth it?
"[Drag Race] changes your life. You're no longer a starving artist in a bar. I know that life, I lived that life for 13-plus years. [Being on the show] puts you in a different box, not a better box, but a different box. If that's your dream, you should follow it because it's an opportunity to better your life."
7. Her after-show ritual is #goals
"My ritual is going to bed. I'm exhausted. I'm old now. Even though I work in night clubs a majority of the time, I am not a [night owl]. I need my sleep. I love my sleep. That is one of my favourite things to do."
8. Here's a little secret . . .
"I have a social anxiety problem. [People] think that's weird because I don't seem that way on TV. But I am. If you ever find me at a social situation and I'm acting weird, it's because I have social anxiety. Social awkwardness is very common [and] many fans are very awkward when I meet them. What I learned to do is instead of waiting around for the other person to speak or shake my hand or hug me, I do it first . . . It forced me to face my fears."
9. If it's her last lip sync, the song will be . . .
"One of my favourite songs . . . Don't laugh because it's really cheesy: It's 'I Wanna Love You Forever' by Jessica Simpson."
10. More than anything, she wants to use her status to amplify other LGBTQ2 artists
"[I want people] to support their local entertainers, not just drag queens but drag kings and trans queens and bio-queens and male entertainers. There are all kinds of entertainers in our community that deserve support outside of just RuPaul's Drag Race. Support them, tip them, share them on social media. It's very important for us to be together as a community and support each other."