So you're a gay Syrian man fleeing violence and persecution in your homeland. You hear that Canada will be prioritizing LGBT people for resettlement and you're hopeful that means you'll soon be safe on Canadian soil.
Not so fast.
The Liberals have announced that the government will not be sponsoring single Syrian men due to security concerns. And while they have said that gay men will be prioritized, that means that many Syrians will first have to prove that they're gay.
The United Nations High Commissioner for Refugees has guidelines for how front-line workers should try to determine the sexual orientation of refugee claimants. These include suggestions like exploring applicants' experiences of difference or shame instead of asking detailed questions about their sex lives.
But a look at judgments from Canada's Refugee Appeal Division shows that immigration officials sometimes don't follow that advice. Instead, they will often nitpick statements and discredit the testimony of refugees based on unfounded ideas of how sexual orientation works.
The following are paraphrased versions of RAD decisions from 2014 and 2015, which deal with people who are on Canadian soil claiming refugee status. While the process will be different for those applying from refugee camps, the standards used will likely be the same.
These judgments reveal expectations for gay, lesbian and bisexual refugees that are often contradictory, absurd or just plain illogical.
We've included the judgments from the RAD and the relevant sections, summarized and re-stated for length and clarity, so you can see for yourself what the process can look like. Here are five reasons why some applicants claiming persecution for their sexuality were denied refugee status:
1. You were ever in the closet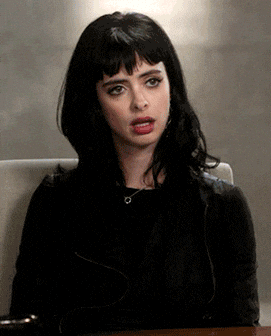 (ABC/Giphy)
Canada: Have you ever dated a woman?
Refugee: I have a girlfriend right now in Canada.
Canada: But did you ever date anyone when you were in Cameroon?
Refugee: Nah. Cameroon is super duper homophobic
Canada: Okay, I believe you're a lesbian. But since you never dated anyone in Cameroon, you'll be safe as long as you squeeze back into the closet and never tell anyone there that you're a lesbian.
Refugee: Uhm, what?
V.S. v. Canada (Citizenship and Immigration), 2015 FC 1150
Section 5
2. You once had straight sex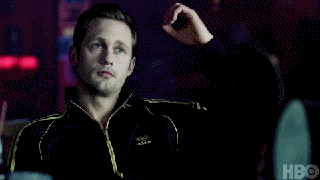 (HBO/Giphy)
Canada: Did you ever sleep with someone of the opposite sex in Ukraine?
Refugee: Yea, I was 17 and I thought sleeping with a woman might change my sexual orientation.
Canada: And when did you first realize you were gay?
Refugee: Four years later, after I'd had some sexual encounters with men. That's when I totally realized I was gay.
Canada: But you said you tried to change your sexual orientation when you were 16! That means you knew you were gay then! You're a liar!
Rudy v. Canada (Citizenship and Immigration), 2015 FC 1051
Section 13
3. You're not the grand marshal of the Pride parade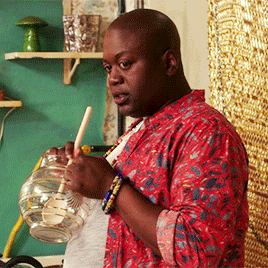 (Netflix/Giphy)
Canada: So when you arrived in Canada, did you get up to any gay stuff?
Refugee: Uhm, like what?
Canada: You know, did you get elected to the board of Pride? Did you get an apartment on Church Street? Did you enter the Best Ass contest at Woody's?
Refugee: What's Woody's?
Canada: Well you're clearly not gay.
X (Re), 2014 CanlII 94267 (CA IRB)


Sections 19, 28
4. You've never been violently assaulted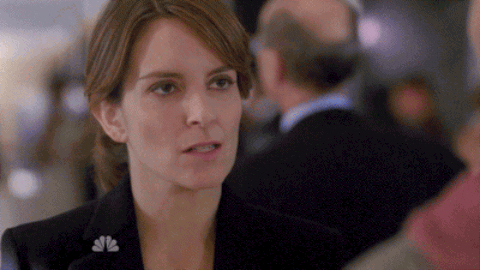 (NBC/Giphy)
Canada: So you're from Uganda?
Refugee: Yes, I was an LGBTI activist there.
Canada: Have you ever been seriously harmed?
Refugee: No, I'm very lucky to have never been attacked.
Canada: But all LGBTI activists in Uganda have been seriously harmed. If you've never been attacked, you are therefore not an LGBTI activist from Uganda.
X (Re), 2015 CanLII 44033 (CA IRB)
Sections 27-29
5. It doesn't matter if a newspaper outed you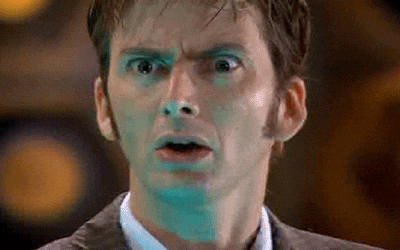 (BBC/Giphy)
Canada: So why do you think you're in danger in Uganda?
Refugee: An article was written about me in the regional newspaper that said I was gay. Here's the article.
Canada: Okay, I can see that it says you're gay, but it doesn't say you're an LGBTI activist. So I think you're probably safe.
Refugee: What? Are you serious? They wrote an article outing me in a country where gay people are treated viciously. Are you kidding?
Canada: Just chill man. You'll be safe.
X (Re), 2015 CanLII 44033 (CA IRB)
Sections 26-28