Hello friend—it's another week in the queer neighbourhood, which means there's a new chance to catch up with everything LGBTQ2. I hope you stayed ready because this week has been wild.
Here's a sneak peek of this week's edition of our newsletter, Xtra Weekly:
QUEER NEWS AROUND THE WORLD
👉 U.S. Democratic presidential candidate Elizabeth Warren talked about violence against trans women, specifically trans women of colour, during Tuesday's Democratic presidential debate which, like the previous ones, had otherwise few discussions of LGBTQ issues. Also this week: The LGBTQ community in Indonesia condemned one of its mayors after he ordered anti-LGBTQ raids in response to a rape case in the U.K. involving a gay Indonesian man. Plus, former mayor and current presidential candidate Pete Buttigieg attended a Black gay fundraiser amidst accusations that he's anti-Black and anti-poor.
SIS, CULTURE IS QUEER 🤷🌈
👉 We stan a queen. YouTube star and beauty influencer Nikkie de Jager, better known as NikkieTutorials, uploaded a personal video this week to announce she is trans. Plus, is Netflix's The Circle the bisexual show we've all been waiting for? ✨
All these stories and more in this week's Xtra Weekly.
GIFBOX
Here's a little present (yes, it's a GIF) to welcome you to the weekend. 🌈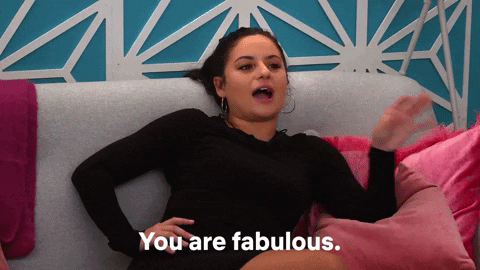 SUBSCRIBE TO XTRA WEEKLY
Want to know more? Subscribe to Xtra Weekly to stay up-to-date with everything in queer news and culture. See you in your inbox! 💖