– It finally happened. Judge Judy hears a case that involves Grindr, the geo-locating social media/dating/hook-up app. Interestingly enough, she even delivers her own bit of shade during the case. (via gawker.com)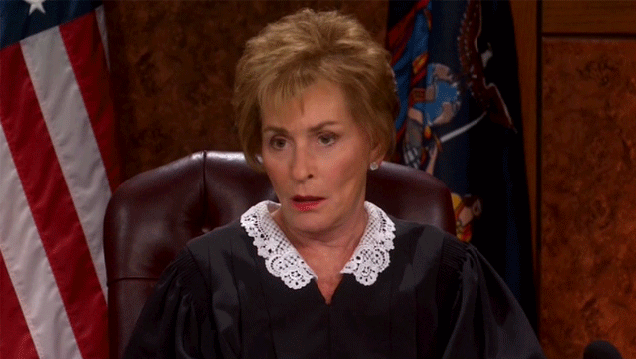 – Speaking of gagging, Queerty recently posted an interesting interview with Lucas Hilderbrand, author of Paris Is Burning: A Queer Film Classic. Hilderbrand discusses how he believes the queens from Paris would view the recent discussion around language in the trans community.
I consider Dorian Corey to be the most sage of my queer elders, and I imagine that she would have taken the position of "whatever people need to do to live their lives is okay" and wouldn't have been persuaded by this kind of language policing, but she also probably would have been amused and excited that we've come to a point, culturally, where these are becoming prominent public debates.
– Speaking of language, Big Freedia sits down with The Huffington Post and talks about pronouns, how there is no such thing as "sissy bounce" and more.
– Sticking to musical thoughts, here's an amazing video of Dolly Parton performing "Jolene" at Glastonbury a couple days ago. The fact that so many people sing along — many of whom wouldn't have been born when the song was on the charts — goes to show that a great song is timeless, as is Dolly.
– And finally, John Oliver is really killing it with his new show, Last Week Tonight. In the latest episode, he brilliantly and funnily looks into the realm of gay rights in Uganda. Watch the episode below.