Toronto can have a funny attitude when it comes to festivities.

(NBC/ohnotheydidnt)
Before I get into it, let me just say that I'm excited about Pride Toronto's newly planned Pride month for 2016, announced during its annual general meeting in October. A week never feels long enough for everything that Pride has scheduled, and it takes nothing less than a dedicated mind and steady planning to see and attend everything you want to in those seven days. So the idea of spacing everything out makes me breathe a sigh of relief. The other major shift to scheduling: the parade, which traditionally happens on the last weekend of June, will now happen during the July long weekend.
With a window from the end of May to July 3, Pride month would also coincide with Inside Out, which is currently scheduled to run May 26–June 5, 2016. It's a nice way to tie in a film festival that's always been seen as the unofficial kickoff to Pride. And, like it was discussed during the AGM, having the parade in July removes the conflict with New York's Pride parade on June 26, 2016.
Not competing with New York — in terms of dueling Pride festivals, anyway — is a smart move. NYC Pride is a glittering behemoth and, not to disparage Pride Toronto in any way, you can't win against that kind of juggernaut. It also frees up scheduling conflicts for Pride-chasers, especially those already in New York. So in that regard, enticing our American neighbours to come North, the move makes sense. But for Torontonians who partake in only their local Pride, the new date isn't completely ideal.
(CBS/replygifs)
The last time the Pride parade was on the July long weekend was in 2010, and I don't remember it being a particularly bumpin' celebration. Granted, there were a lot of other factors at play — the city was still reeling from the G20 riots, and many people were up in arms following the Queers Against Israeli Apartheid controversy.
Let's just (greatly, and almost with child-like imagination) assume the summer of 2016 won't bring any controversies. We are now a city spoiled for choice on July 1: Do we enjoy a Sunday night party without having to worry about a hangover-fueled Monday morning work grind, or honour the great Canadian tradition of going away for a long weekend? It's a bougie Sophie's Choice, sure, but it's a decision some queer Torontonians will be torn over.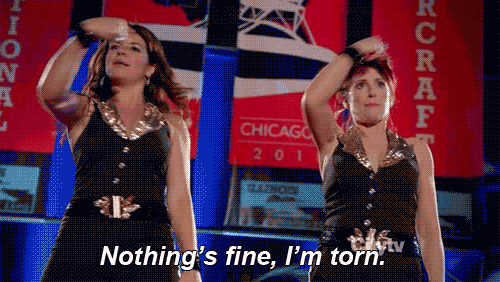 (NBC/giphy)
Being a month long now also means Pride will directly run into another Toronto darling festival, NXNE. In 2014, an interest to protect its lineup from being poached by the earlier-happening Canadian Music Week, NXNE enacted a radius clause, stipulating that acts could not book shows in Toronto venues for 45 days before the festival. It was decried by thousands, and NXNE quickly amended the clause so it only applies on a case-by-case basis, effectively giving breathing room for smaller, more local acts.
Not that there's a ton of overlap between Pride and NXNE. The Cliks are regular fixtures for both festivals, and the radius clause could be an undue headache. But Pride Toronto's also been stepping up its game when it comes to booking musical talent, and now with a month to fill with events, it just means there's an extra logistics hurdle — and NXNE is clearly invested in protecting first-come exclusivity for big name acts.
Pride week, though short, was after NXNE but before that summer long weekend. It was like a city-wide radius clause, allowing music, queerness and a civic duty toward relaxation to exist in perfect balance. In the attempt to sidestep NYC, we face a bottleneck of events and Torontonians will have to choose.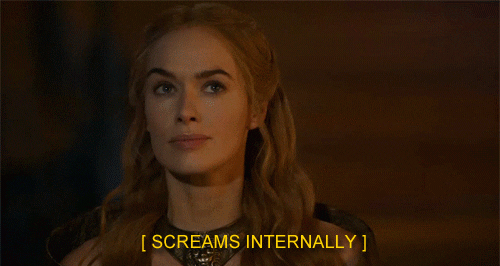 (HBO/giphy)
I already have my calendar and pencil waiting in anticipation.